The uncertainty and challenges that schools have faced since March 2020 has been immense. Leaders have had to respond rapidly to shifting expectations, each in unique circumstances and context. In an unprecedented period, they have adapted curriculums and learning systems for pupils both at home and in school, whilst prioritising the welfare and safety of their teams, pupils and communities.
This raises the important question – how can schools effectively evolve their school priorities to respond to the changes that Coronavirus has challenged them with? Resources are being fully utilised to navigate the continually changing government guidance, and respond to the immediate needs of pupils, families and staff. This depletes the capacity needed for meaningful exploration of what is the best practice to adopt in such unprecedented times. To restore our school communities and support recovery, and to mitigate the huge burden leaders are experiencing, it is clear there is a need for a collegiate response across the sector.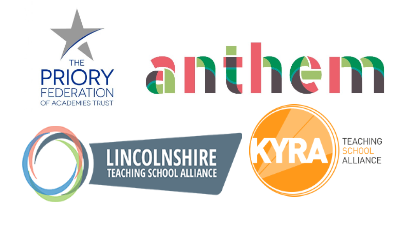 Kyra and Lincolnshire Teaching School Alliance have worked together closely over many years, complimenting and supporting one another in our teaching school activity. More recently the two respective multi-academy trusts, Priory Federation of Academies Trust and Anthem Schools Trust, have also been collaborating - recognising that they have much to offer one another as they seek to achieve excellence for their pupils and staff. Collaboratively they have been working to create the Restore and Recover Roadmap, with the aim of supporting schools to respond to the demands of re-opening and rebuilding, in whatever form. There has been impressive generosity and reciprocity from all of the contributors.
The Restore and Recover project has pooled the expertise from the two Trusts and their respective teaching schools for the benefit of all individuals. The toolkit is evidence informed, practical and applicable. The project comprises of ten units that have been identified as key areas that schools may need to consider, and the contributors have navigated key learning and research for each of these units, creating a toolkit of guidance, models and resources.
The Units include transitional curriculum planning, wellbeing of pupils, wellbeing of staff, appraisal, transitions, wider needs of disadvantaged pupils, early career teachers and new staff, online learning for pupils and online learning for staff.
Content is available now to Kyra partners schools, and is being added to continually. Please email emma.harpham@kyrateachingschool.com to receive the link to the Roadmap.
Covid- 19 has had an impact upon every child's access to education, schools have had to respond rapidly to create home learning which can be accessed by pupils. This has proved especially challenging for schools who are situated in areas of high deprivation.
There are many examples of schools who have met this challenge with excellent practice, demonstrating great effort to ensure that pupils continue to have access to learning, engagement with staff and support from school. You can find one of the case studies that is including within the Restore and Recover Road Map below.
Pupil Inclusion Case Study:
Benjamin Adlard Community Primary Academy have actively promoted inclusion for all of their pupils during the period of COVID-19, purposely structured their home learning content with consideration for the barriers their pupils faced when accessing home learning, a key barrier to their pupils being that parents may not be academic or have the cognitive capacity to support learning at home. With this in mind, the team took an active decision to ensure pupils could independently access their education at home. Preventing parental skills from being a barrier to engagement and completion of work. This has also allowed pupils to build self-esteem and confidence, providing a good foundation to build positive home learning habits for the future, beyond COVID -19.
Luke Lovelidge, Headteacher said, "It has promoted relationships with our parents even further. Parents appreciate the efforts we have gone to and as a result, they are willing to engage with us further in the future"
How have the school made independent home learning possible and accessible for its pupils?
By ensuring that there has been sufficient cover across the school for teachers to have time to produce workbooks for every year group, they have also been able to produce individual workbooks for those children identified as SEND.
Hard copies of workbooks are available for collection outside of school daily at a specified times, the team have also delivered to self-isolating or families that live further away.
Workbooks have include, Maths, English, topic work and include links to physical activity and school values work.
EYFS teachers have produced weekly individual work packs, which are hand delivered to parents with a personalised letter to their child so parents are given a full overview of the expectations for the weeks' worth of work.
How have the school promoted engagement from their pupils?
The school request children send their work back into school on a weekly basis, so teachers can monitor their progress.
SLT have rung to speak to parents and the children who are learning at home on a weekly basis. Children are regularly asked if they have completed the work during these calls, and are asked if any support is needed with any tasks. SLT members are then able to support with challenging activities over the phone.
Each pupil is set a target over the phone once a week to encourage them to continue to make further progress.