North Somercotes Church of England Primary is a small rural primary school, in Lincolnshire. In 2018-19, emotional health and wellbeing of the pupils was identified as a priority on the school development plan. Kamila Abualzulof, Deputy Headteacher explains, 'We knew we wanted our pupils to be safe and happy; we have always valued this within our school culture but we recognised that there was work that could be done.'
Kamila has been a Cluster Lead for the Mobilise Project for 3 years. In 2017-18, due to demand for addressing emotional health and wellbeing strategies for pupils and staff across the Lincolnshire County, the Mobilise Project was able to support an independent cluster group in the Stamford and Bourne area with this focus. This has enabled Kamila to access a wealth of knowledge and experience to lead the wellbeing agenda at North Somercotes - for its staff and pupils. Kamila explains, 'It is wonderful to go into other schools and see what is being successful. We were pleased that this priority could be incorporated into the project; it provides the opportunity to work with six other schools, who are independently working on their own priorities whilst sharing best practice and research.'
When looking further at the whole-school strategy and implementation, it is clear that the school has developed a robust and rigorous approach to the emotional wellbeing that encompasses the pupils, the environment, the adults and the community in what is truly a whole-school approach to wellbeing. The commitment to a happy and safe environment is evident in the whole-school environment; with different tools, reminders and prompts for positive strategies that pupils can use to managing their own wellbeing, engagement and behaviour, in pockets of space across the school.
Kamila and the two part-time SENCos, carefully considered the emotional health and wellbeing provision for the school, which is now detailed in a tiered framework.
Introduction from the Wellbeing Framework:
The Wellbeing Framework for North Somercotes Primary School: Everybody deserves to be both happy and healthy in school and the 'Wellbeing Framework' aims to ensure that this can be a reality in every classroom and school. We are aware that the happiness and achievements of children in school depends upon many different people and factors, and lots can be done to protect and support the wellbeing of all involved, from the point of feeling calm, happy and resilient through to possible times of crisis. This Framework has been built to address each aspect of wellbeing, protecting and up-skilling all relevant stakeholders and raising awareness within the school community and beyond of matters concerning social and emotional wellbeing and resilience. We believe that everybody has a part to play in building a happy, healthy school. The Wellbeing Framework was devised in support of the national consultation into Children & Young People's Mental Health Paper (July 2018), Mental Health and Behaviour in Schools advice from DfE and the NCB advice (May 2015).
View the whole framework here: https://mobilise.kyrateachingschool.com/assets/uploads/files/Wellbeing-Framework-NS-School-2-pages.pdf
This school case study looks at the first steps taken to begin the school-strategy, and what the Senior Leadership Team felt have been some of the key strategies of implementation.
Initially, the school looked to support pupils to explore the range of emotions and feelings they experience and the vocabulary required to support this. This step was key in developing emotional literacy across the school and in turn would improve expressive language and communication, in general, as Kamila explains, 'Without the understanding and associated verbal skills to express emotions, it is difficult for pupils to empathise with characters and explore these within their reading.'
In every classroom an 'emotion wall' is in place; this is individually tailored to the year group and varies in format - from pupils putting their name in a basket with an associated feeling in reception, to the use of emojis and pupils modelling emotions in photographs in KS2 - where pupils put their names against the appropriate image. As you look around the school, the active use of these walls is evident and Kamila shared how powerful this strategy, which looks on the surface to be simple, is. The pupils consider and communicate how they are feeling which prompts the opportunity for adults to explore any additional support required, and importantly be a listening ear. Embedding this practice took time and it was key that the adults modelled the process. It is now an intrinsic part of the day. 'We were keen to remove the stigma and reinforce the message, 'it is okay not to be okay' and all adults regularly model how to identify how we are feeling,' says Kamila.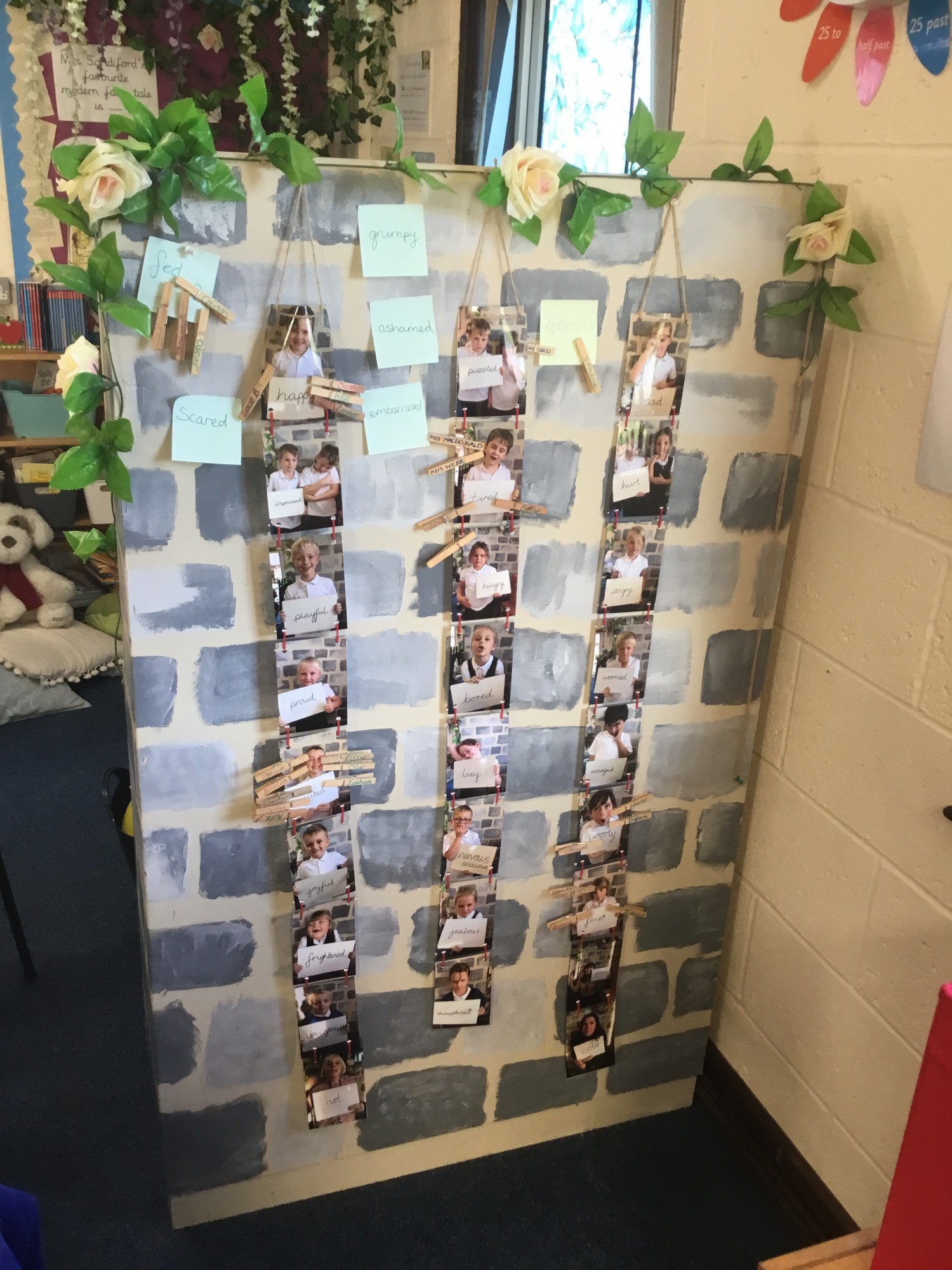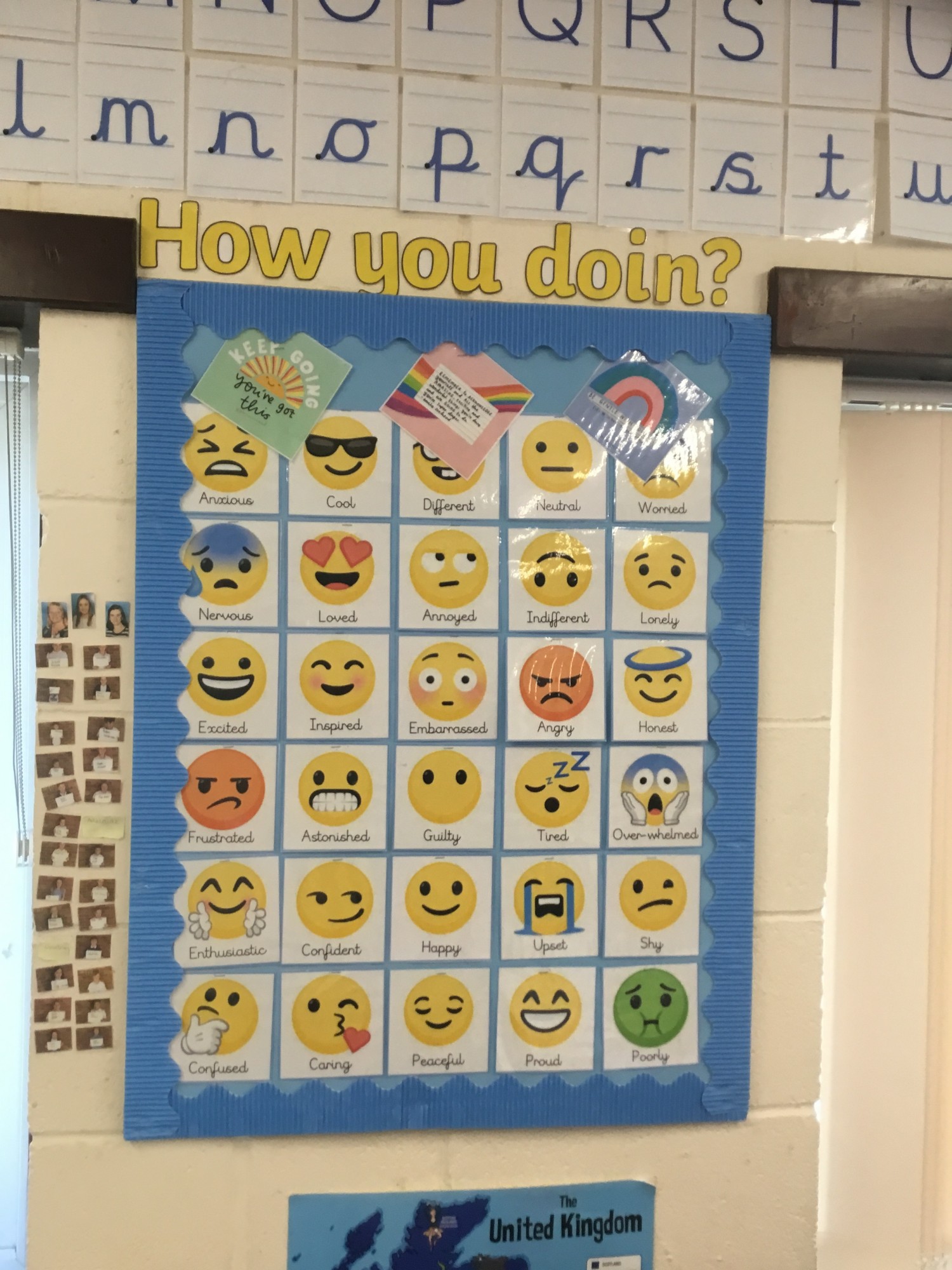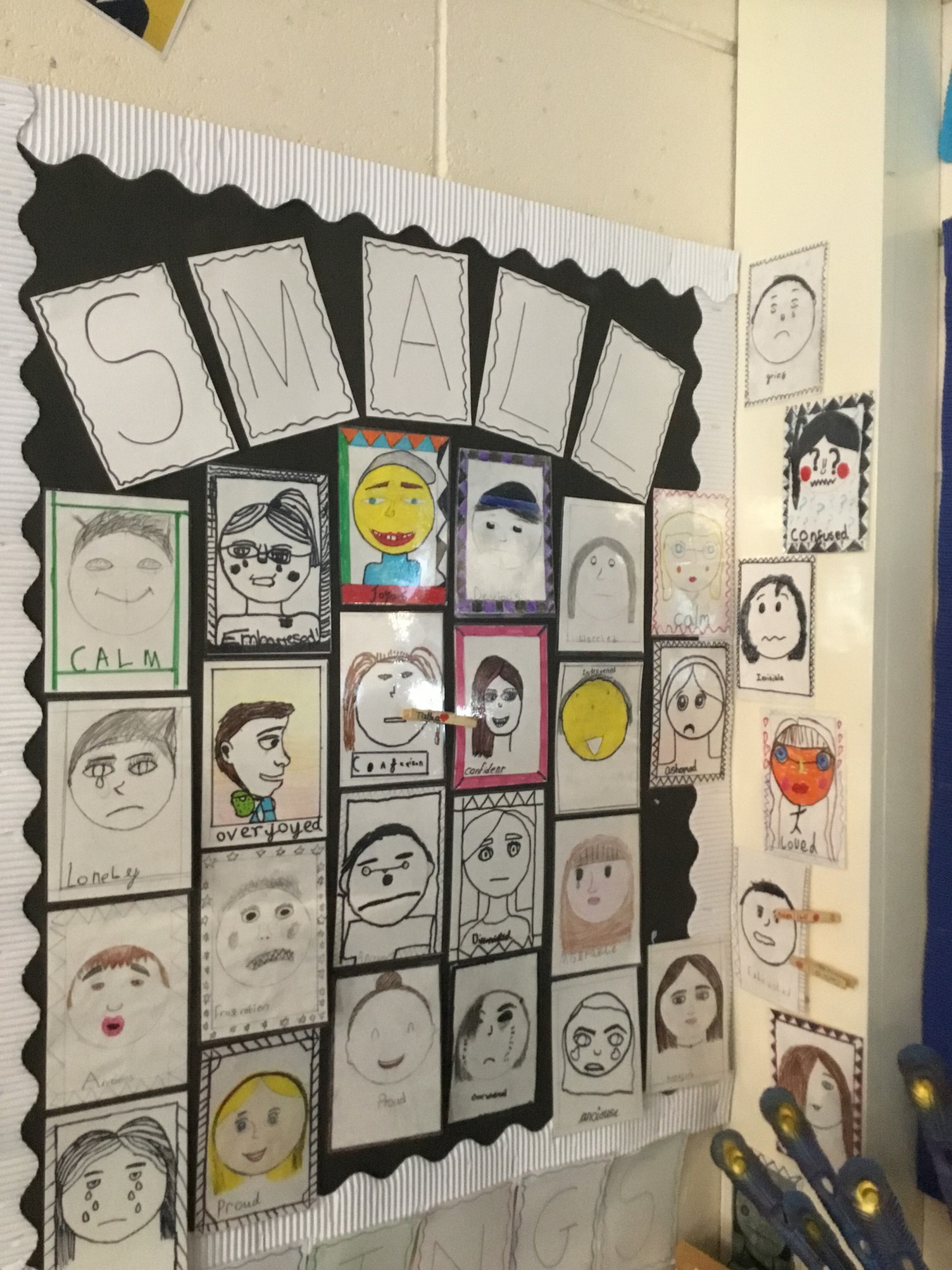 'To embed a culture where pupils' emotional health and wellbeing is fully supported, it was important that the whole team was prepared to both take time and fully commit to the long-term strategy.' Through the Mobilise project, The Stirling Children's Wellbeing Scale, which is widely recognised as being based on sound research, was identified. This provides a baseline for children's emotional needs and how they are feeling. It was used annually at first but the school has now introduced a mid-year survey, too. Kamila explained that it was a fantastic tool but initially it left the team feeling demoralised. The outcome felt predictable for the SEN children within the school, however a pocket of pupils, whom seemed 'happy go lucky' scored lower than expected and this felt disparaging, especially when other schools, by comparison, were reporting the baseline had indicated what they had expected. On reflection, this was a significant tool - giving a vehicle for the children's voice, which can be shared with parents and also as a prompt for conversations, supporting those individuals that maybe previously have not been identified as needing support.
Claire Sandiford (SENCo) reflects on day-to-day examples where both of these tools have prompted further support for pupils. 'With the Stirling Wellbeing questionnaire, we were able to highlight the children that on the surface seem to be okay but aren't. For example, a member of staff spoke to a child, who had scored low on the questionnaire and was able to unpick under-lying issues that could be addressed through working jointly with the child's parent resulting in improved understanding of what the child was experiencing. Highlighting how the process has helped identify a child that could have been missed. Another example is with a child in class, who has low self-esteem. We paired her with another pupil with similar experiences - several times a week they are supported to interact and talk. This has been successful in improving both pupils' self-esteem and confidence.'
Within the school, pupils are supported through an integrated whole-school approach (stage 1 of the tiered framework). Every pupil experiences a range of strategies within their daily school life that will support their emotional health and wellbeing.

The school aims to embed one of their key initiatives - 5 Ways to Wellbeing, as part of Personal, Social and Health Education. The 5 Ways to Wellbeing have been researched and developed by the New Economics Foundation. As described on the school website, they are a wellbeing equivalent to 'fruit and veg 5 a day' – a set of simple actions anyone can take to improve their wellbeing. Kamila explains, 'We are aware of balancing how we introduce our strategies in terms of the team's capacity and workload. Our strategies should create a robust framework for pupils' wellbeing whilst not distracting from the curriculum.'
So that 5 Ways to Wellbeing does not sit in isolation, the school has introduced 'Wellbeing Wednesday', which includes monthly assemblies, which take a focus from the happiness calendar into assembly. Simple activities such as yoga, sitting still, being 'in the moment' and breathing techniques are being used in pupils' daily lives. For example, when resolving a conflict between two young people, one pupil was able to describe, 'I was so frustrated, I lost it!' and when asked, 'What could you have done differently?' he could reflect that he could have taken a step back and counted to 10 whilst the other child (the victim) suggested using breathing techniques they had been taught.
The Wellbeing Framework is not only impressive for its commitment to a tiered approach to support and intervention but also for the commitment from the leadership team to ensure that the whole-school team has the knowledge and skills to support the Framework. The school made the commitment to train four of the team as Youth Mental Health First Aiders in the last year and is currently engaged in a Restorative Practice Project, which is the focus for 2019-20 Mobilise EHWB work.
The school, along with Tetney and Mablethorpe has signed up to support from Family Action, working in partnership with the Restorative Team for this academic year, to help them on their journey to becoming a fully restorative school. The school is receiving a package of focused and tailored whole-school support to include:
An introduction to Restorative Practice and the Restorative Schools' Pilot including meetings with SLT and governors
3 whole-school CPD sessions on Restorative Practice
A 2-day in depth Restorative Practice training for identified School-based Restorative Champions
Ongoing support to review and develop Restorative policy and practice
3 sessions of Step Skills coaching for Restorative Champions
Mobilise cluster case supervision groups, which key staff attend
Restorative Awareness training for parents and the community, if appropriate
Group Restorative Awareness sessions will be available to all pupils
Training for peer mediators will be offered in Secondary Schools as appropriate
Training for staff and pupils to lead coaching circles will be available to all schools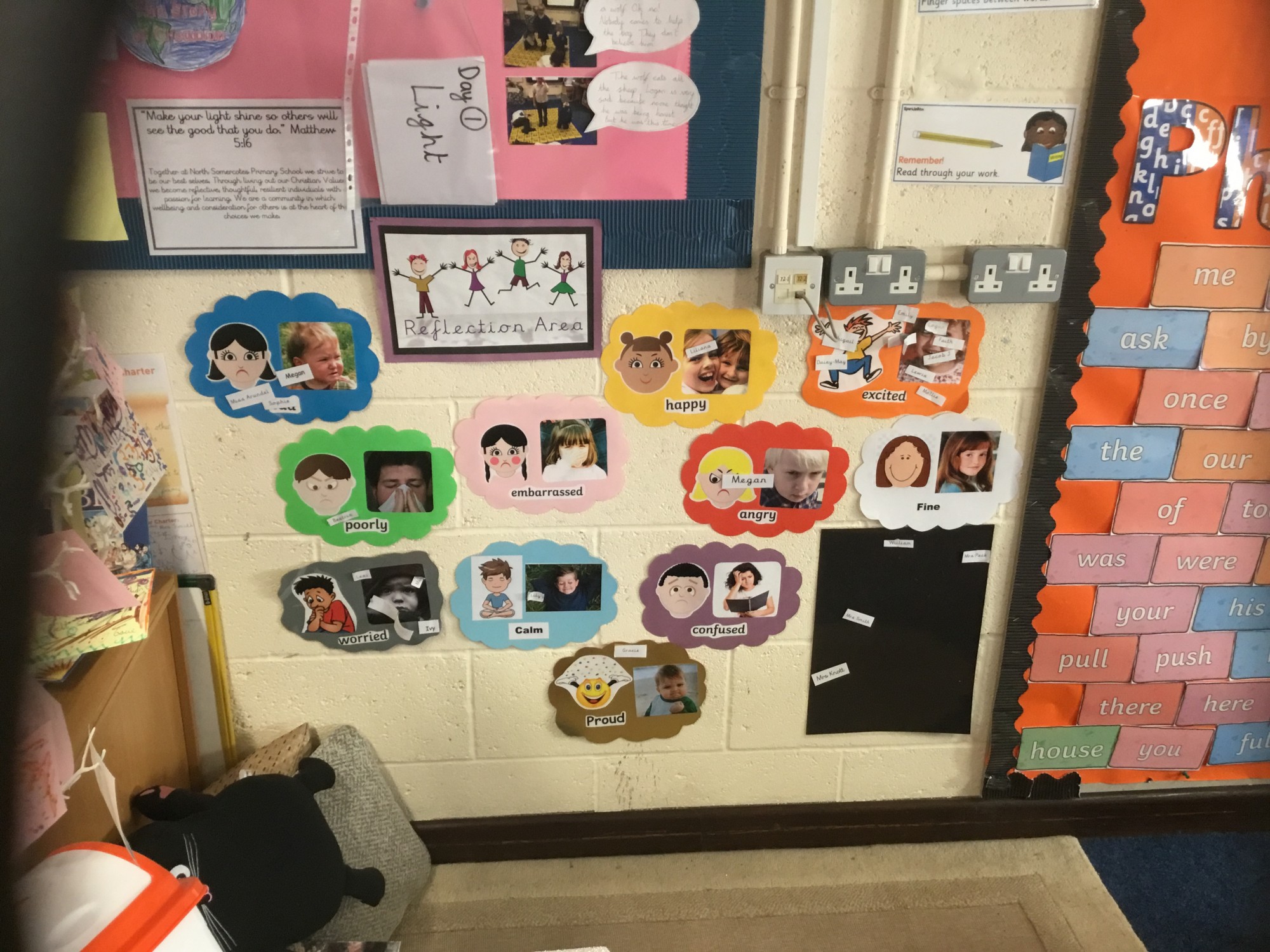 Claire explains that the team in the school has always felt that relationships are important – between adults and children, between adults and between the school and community but that they knew as a school, they could still do more. One element of addressing this is through the restorative champions. 'When looking who would first receive the training we wanted a whole staff approach.' Paul Floyd Headteacher explains, "As senior leaders, we are lucky to get training but lunchtime is a vulnerable time of day. The staff don't always have the same interpersonal skills and training to deal with complex problems. We asked the question, 'Does everyone, including the midday staff have the same opportunities as us, as a Senior Leadership Team, do they know the pupils as well as us?' We were strategic in who we identified to undertake the training but we hold the belief that if you give people training and open their minds, this will hopefully make them change their practice.' Kamila, Claire, a teaching assistant (TA) and midday supervisor are currently attending the Restorative Champions training.
'Having a midday supervisor on training has been both really surprising and positive. The first session of training has allowed them to think and reflect immediately following the training. They recognise that a punitive response isn't successful; the school now needs to embed the practice but it is fantastic as lunchtime is a key time of day for conflict.' The TA, who has attended the training says they have already used the practice and anecdotally another TA has observed the SENCo modelling the techniques and has been able to reflect and learn from observing her colleague's practice. The staff can already see the ripple effect; those yet to receive the training are recognising the difference the practice is making and think it will be powerful when shared with parents.
Claire explained the training thus far has made her think about questioning pupils – 'What do I ask, how do I respond?' 'It has made me slowdown in my responses to conflicts and challenging behaviour. Taking time to consider my response, what do I need to ask to prompt resolution and learning for the pupils? We can already see successes.' When working with a disengaged pupil, Claire was able to support him to set a goal. 'Quickly, he was pushing himself further than I expected, setting himself further targets once he was empowered to think about his choices and options.' Although the team is in the early stages of the Restorative Project, everyone recognises how they disseminate their learning will be important; the team can already see pockets of change in culture, response to conflict and emotional challenges.
Investing all stakeholders in the strategy has been key, Paul reflected that the strategy has been led passionately and has needed everyone to buy into the ethos and vision; the process has been an open and collegiate one. Having the whole team buy in has opened up opportunities that would not have worked, if the changes had been solely a leadership decision.
Within the strategy, there has been a clear plan to engage parents. The Framework and further information is available on the school's website and monthly happiness calendars are shared through the newsletter. All the strategies are shared with parents, for example, encouraging them to engage with their child's positive '5 minute end of the day reflections' by framing the question, 'Tell me something good that has happened today'. Kamila reflected that across the school community the conversation around mental health has changed.
Another example of enhanced support and parental engagement has been the school facilitating the EarlyBird Healthy Minds programme for parents of pupils within the school. The programme is a six-session parent support programme to help promote good mental health in children with autism (including Asperger Syndrome). Developed by Healthy Minds in response to recent evidence, which indicated that a high percentage of autistic children are at risk of experiencing mental health problems in adolescence and adulthood, the programme aims to help minimise this risk and to empower parents, carers and accompanying professionals to understand more about the mental health issues that autistic young people may face. Parents and TAs from the school attended the training and Claire felt this was really powerful for putting in consistent strategies for responding to stress and anxiety in both the home and school setting.
For Paul, as the Headteacher, he reflects, 'The strategy was implemented as a recognition of the needs of our children, our families and our community, but I had to know I had the right staff in place to achieve this. This is not a comfort zone for the team compared with teaching maths, where you know what to expect and do'. Anecdotally, the school is much calmer generally. Paul reflects, 'Some children, who were really cross and unable to express emotions, were doing so through anger; this happens a lot less than three years ago. We have been able to identified pupils with these needs and create safe spaces both internally and externally, with tools that can support them; in turn, this has had a positive impact upon relationships with families.
It is really exciting seeing what the continuation of this strategy will bring for the pupils and the community at North Somercotes. There is no reticence from the children in engaging and reporting their emotions; they can use a wider range of vocabulary and this was reflected in the positive Church School Section 48 Inspection that the school had.'
The school is currently applying for the Mental Health Award from Leeds Beckett University. To achieve this, the school has to undertake a self-assessment audit, evidenced against a set of eight criteria. The school is going for the Gold Award and is expecting to have completed this next year. Kamila explains, 'We are doing this to celebrate the work we have done and to keep the theme a priority.'