My son and I are settling into week 2 of home schooling. Our daily routine is flexible and we continue our focus on the 5 Ways to Wellbeing. The weather has been beautiful this week and so we have tried to go outside as much as possible. We have enjoyed our daily walks in the sunshine; a highlight being when my son stopped and exclaimed, 'what is it? It's beautiful!' when he saw a tulip by the side of the road. To begin with, I wasn't sure what he meant and when I realised, I did laugh (he is 9, how hasn't he ever seen a tulip?) but it was also a lovely moment, seeing his joy in noticing the little things as we walked together. We also had to stop abruptly several times to move ladybirds and worms off the pavement and onto leaves and plants (to make sure nobody stood on them!)
As we settled into week 2 at home, I reflected on the need to keep a focus on the positives. We are all doing ok but I'm aware that in the long term, boredom, anxiety or frustration with the restrictions and day to day routine could become increasingly difficult, particularly for my son. Inspired by Lifetime Therapy (Lifetime Therapy is a Counselling Practice in Cornwall) we have started gratitude practice this week as a whole family (see gratitude practice online group: https://www.facebook.com/groups/lifetimetherapygratitudepractice/)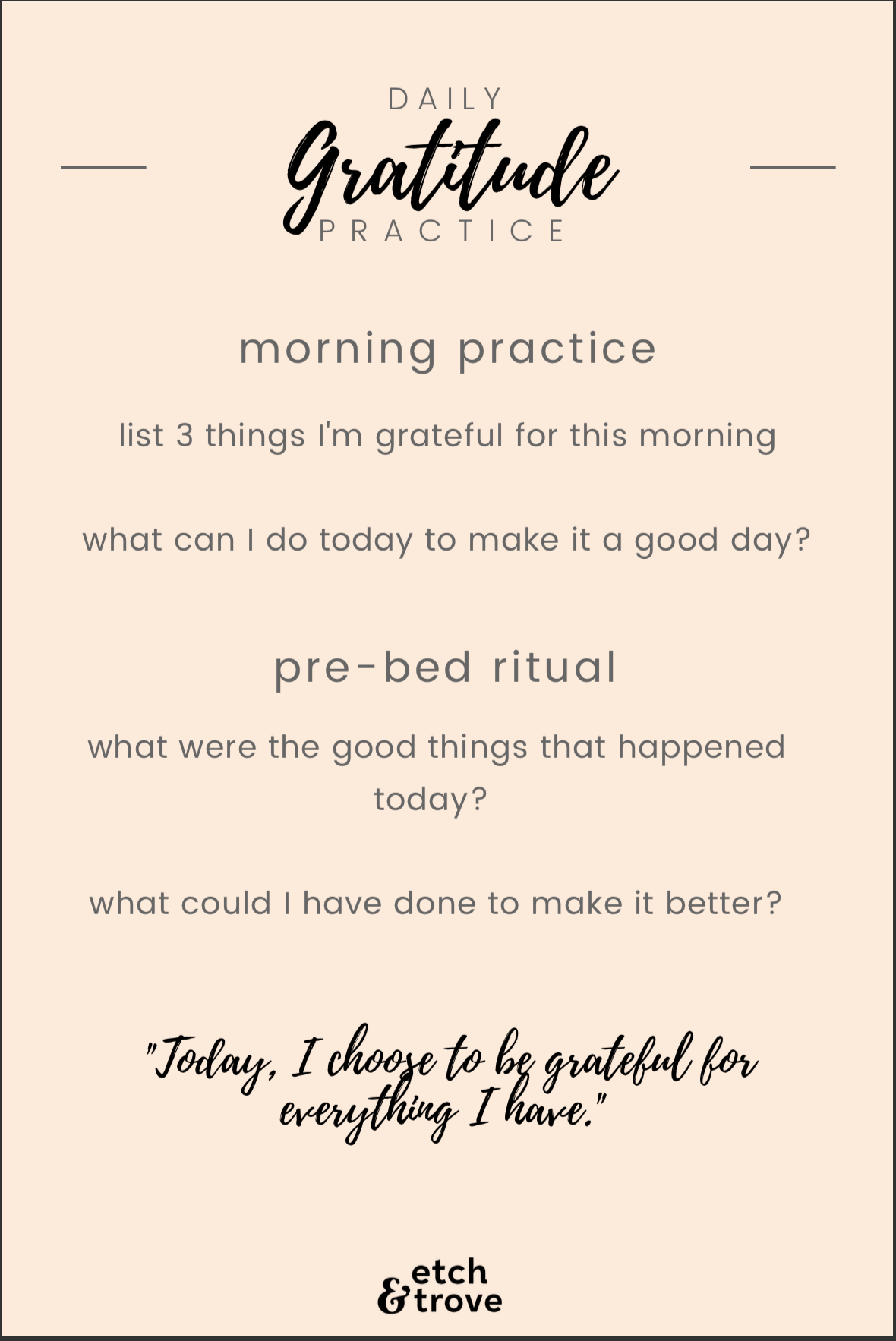 So what is gratitude practice? Gratitude practice involves taking the time to reflect on the positives and the things we are grateful for. The effects of gratitude, when practiced daily can produce a feeling of long-lasting happiness and contentment. By consciously practicing gratitude every day, we can help neural pathways in our brain to strengthen and ultimately create a permanent grateful and positive nature within ourselves. Positive psychology research has found that gratitude practice has also been shown to help improve relationships, reduce stress, improve sleep and strengthen our immune systems.
As a family we have started gratitude practice using daily gratitude journals. At the end of the day, my son writes or draws 3 things that he is grateful for or that have made him feel happy during the day in his 'For When I'm Feeling Happy' book. My husband and I write down 3 things that we are grateful for in our journals and we talk about these together as a family. When we started this practice at the beginning of the week, my son struggled a little to think back over his day and remember 3 things he was grateful for. I realised I needed to explicitly model noticing the positives with him as we went about our day and link them to his 'For When I'm Feeling Happy' book. We are now regularly noticing and talking about the simple things that are making us feel happy; it has only been a few days but my son can now think of many things which he is grateful for every day. He told me today that, 'thinking about happy things before bedtime is nice and it helps me to go to sleep and dream happy dreams.'
My son's 3 happy things today were:
Buying seeds we can plant (left outside someone's house on our walk today)
Maths online with friends
Eating an ice-pole!
Have a look at this website for some more great ideas to help children practice gratitude: https://positivepsychology.com/gratitude-tree-kids/
We are all currently facing such difficult times; affecting our children, families, colleagues and friends. It feels more important than ever to notice and hold on to the positives in every day and to remember the things that are really important.
We have been sharing the idea of gratitude practice with our friends and family and many have decided to join in. With their permission, I would like to share some of the things they are grateful for. Reading them reminds me of different perspectives on the current situation from our children, parents and grandparents. What stands out in them all is the happiness that comes from simple activities and a return to valuing the things that really matter.